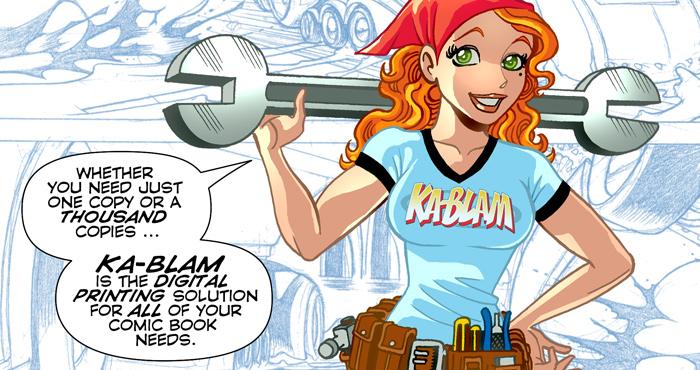 If you're looking for short run comic book or paperback printing … then you've come to the right place.  Since 2006 we've shipped over 100,000 orders and printed more than 2 million comics!
If you're looking for pricing information just click the links in the header and you'll be taken to our pricing calculators.  If you like what you see there then follow the directions to create an account and place your order.  It's all very simple and intuitive and we're here to help if you have any questions or concerns.
We've got a FAQ and a Resources section as well to help you with the basics.
You can download pre-formatted printing templates here.