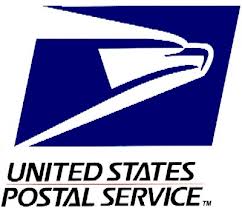 We love the US Postal Service around here. They are our default — and by far our preferred — shipping option. And as is to be expected from time to time they have to raise their shipping rates. They have recently done so. Normally, we don't even mention this sort of thing. Shipping costs increases are expected from time to time and when they happen it's really not a big deal. The only reason we bring it up now is because — while US domestic shipping prices showed only a modest increase — there was a somewhat significant increase in USPS Priority Mail International shipping costs. I'm afraid our international customers will definitely notice the difference. We apologize, but it's something we simply have no control over.
I should note though that even with the increase in international shipping rates, USPS Priority Mail International is still the most cost-effective international shipping option by far.
Just a reminder, shipping costs are IN ADDITION to the printing costs. The shipping charges on your Ka-Blam invoice reflect ACTUAL shipping costs (based on our best weight estimate of your order — comics are made of trees and trees can be heavy) plus a 3% handling/transaction charge, and a nominal shipping insurance fee.