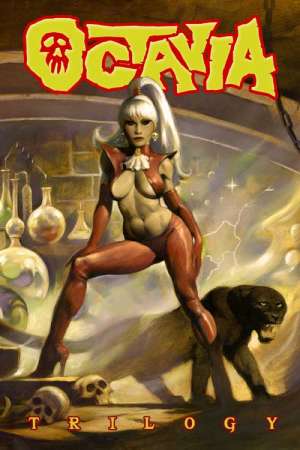 Written and Illustrated by Mike Hoffman
Standard Sized Trade Paperback
Black & White
Page Count: 54
POD
The evil Doctor Faustus offers to aid Octavia with her experiments–but does he really love her or is he merely using her in his plan for World Domination?
Hidden away in a castle in central Spain in the 1960s, the scarlet-clad Octavia conducts her mad experiments and tortures unwary visitors! Real Old-School artwork by Hoffman! Three collected issues from the original sold-out series.
Octavia Trilogy TM and © Mike Hoffman. All rights reserved.
Barry says "Mike Hoffman is simply awesome!"