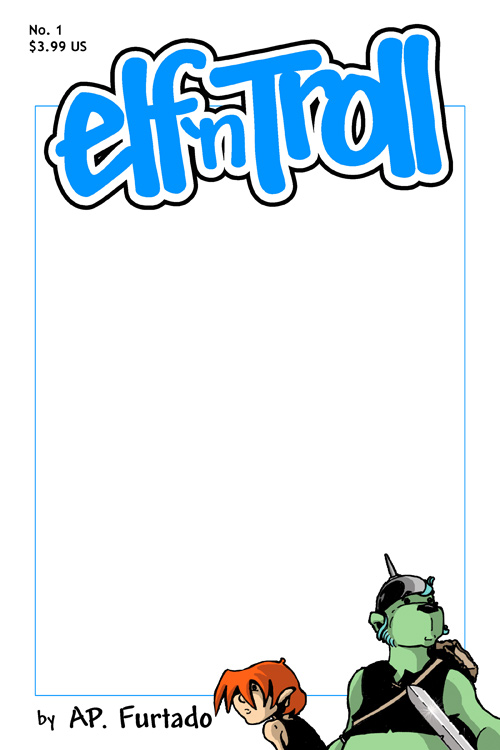 Simply put, Sketch covers are designed so that the artist (or any artist for that matter) can draw or paint a unique, personalized cover on each copy.
When designing your sketch cover please keep in mind that the best sketch covers will be — like the one you see here — mostly blank and designed to take advantage of the paper stock, giving the artist plenty of room to create.
Sketch covers are now available as a cover option on all saddle-stitched (folded and stapled) comics. With convention season upon us these are a great premium item to have at your table!